Wants Vs Needs
In order to find the home that best fits you & your family, it is important to make a list of your must haves, as well as, areas you can compromise in. This is a list you and your Realtor should discuss along with the price point to make sure you don't have expectations that can't be met for the price range you are looking in.
NEEDS:
Needs are the things you cannot live without in a home. You should choose up to five needs to tell your Realtor (ex. 3+ bedrooms, 2 car garage, master bath, finished basement, not on busy street) Choosing more than five things can make it increasingly difficult to find a home. Your Realtor will focus on the five needs and try to get as many wants included with your needs in your price point. If you do not communicate your needs clearly with your Realtor, it can increase your search time, as well as frustration and disappointment in the listings you are being shown. When making a needs list, it is good to study your current home to see what works best for you and your family. Think about your family, is it growing or shrinking, are you all fighting over one sink in the bathroom!
WANTS:
After making your list of needs, make a list of your wants. These are all things that you would love in a home, but can be compromised if the home meets all your needs. (ex. storage shed, granite counter tops, stainless steel appliances, pool) You can have some fun with this list as long as you are willing to compromise.
WANTS VS NEEDS:
If you are having trouble creating a needs and wants list, your Realtor can help! Also, as you tour/view homes, keep a running list-or have your Realtor do this. Many times, a running list is more accurate, because you have had an opportunity to see what the market has to offer.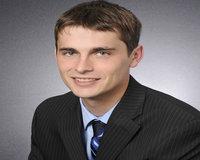 Author:
Nick Miller
Phone:
331-645-5443
Dated:
August 11th 2014
Views:
1,045
About Nick: ...