Tips From Top Producer Panel
I recently had the honor of moderating a panel of Top Producing Realtors at an event held by the YPN of Mainstreet Organization of Realtors. These are the Realtors who have been in the business for 20 plus years, and really drive the industry. Here are some takeaways that will be of huge benefit to you in your Real Estate business, or if you are looking to hire a Realtor. Come to think of it, these could be applied to just about any business.

Focus on building and staying in contact with your Sphere of Infuence, especially the top tier that are god referral sources. Referrals are pure profit, and why not work with people that know you, like you and trust you. You most likely enjoy spending time with them as well.
Use Social media to enhance your business, but don't let it abuse you. There is business to be had on sites like Facebook, Twitter, LinkedIn, etc. There is also an easy opportunity to waste a considerable amount of time. Set a schedule for yourself for how much time per day or week you will spend on a social media site. Then stick to it.
Use your phone. You know that device in your pocket with all of those cool apps, games, and text features? It has a button on there that will actually allow you to talk to a person. Live and real time! It was a consensus that if you want to be succesful and grow your business, you need to actually talk to people. Oh, and doing regular client visits to gain face to face chat time works even better.
This is a small list of things to consider when growing your business to be at the top of your field. Brought to you by people who have done it and done it well...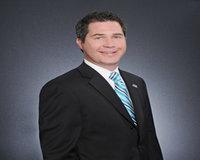 Author:
Brian Kwilosz
Phone:
630-701-0397
Dated:
March 21st 2014
Views:
829
About Brian: Brian Kwilosz has been a resident of the Chicagoland area for over 20 years. After graduating from G...