The Importance Of A Pre Approval
IMPORTANCE OF A PRE APPROVAL
A lot of times when I start to work with a new client that is looking to buy a home I get the question about why they need to get a pre approval before we start looking at homes. Sometimes when I ask a new client about the pre approval it seems to scare them a little. Trust me... It is not something you should be getting scared about. It is a very easy process and is one of the most important steps in the home buying process.

Check out the video below and see the points below for the reasons about why you need to get a pre approval from the start.
BROWSE FOR HOMES / MOBILE BUSINESS CARD: TEXT "NICKMILLER" TO 85377
KNOW YOUR PURCHASING POWER: When you get a pre approval, the lender will let you and your Realtor know what the max you can afford is. This is great so you and your Realtor are not looking out of your price range. It is hard if you fall in love with a home and then find out you cannot afford it. Whenever you look at homes in a lower price range you will constantly be comparing it to the earlier home that you can't afford and can make the home search process not as enjoyable going forward.
YOU WILL NEED IT TO WRITE AN OFFER: When you find the home that you love and decide to move forward and submit an offer the seller of the home is going to want to see a pre approval from the buyer. The reason they want to see a pre approval is so they know you have taken the steps already and know you can purchase their home. The last thing the seller wants to do is go under contract and waste marketing time to find out the offer they accepted cannot make it to the closing table because they buyer thought he could afford it but cannot.
THE LOAN TYPE THAT YOU CHOOSE MATTERS: When you talk with the lender and supply all of the paperwork they are going to discuss the different type of loan options that are available for you. A lot of it will depend on how much you can put down or if you are a veteran. The type of loan can effect your home search because not all homes are able to be purchased with certain loans. For example if you have a FHA or VA loan and are looking at condos or town homes, the associations have to be FHA or VA approved for you to be able to purchase the home. The last thing you want to do is waste a bunch of your personal time to drive around and look at a bunch of condos to find out that you cannot purchase any because of the type of loan your using.
LESS STRESS FOR YOU: Having a pre approval when you start the home buying process will make your life less stressful. You will know that you are ready to go when you find a home that is just right for you. You will also know that you have a lender ready to work for you and there is nothing to worry about except what colors you are going to paint the walls.
Find Your Next Home:

#NickMillerEXIT #EXITRealEstatePartners #EXIT #RealEstate #HomeBuying #FirstTimeHomeBuyer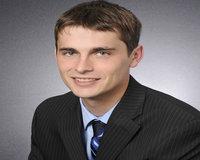 Author:
Nick Miller
Phone:
331-645-5443
Dated:
September 28th 2017
Views:
201
About Nick: ...