Nov 7 2017
Cold Weather Countdown: How To Winterize Your House
Sam Beasley via Unsplash
Can you feel that chill in the air? If not, just you wait — winter will be here before you know it, and now is the time to get your house ready for the cold.
Trust us: You don't want to discover your furnace is dead on arrival of the first frost. And dealing with those cold air drafts now is a lot more pleasant than waiting until the inside of your house feels like a freezer.
To help, we've created the ultimate guide to getting your home ready for winter. Here's a list of what to do and who to hire now, so you're not left shivering through the season.
Outdoors
Gutter Check: Ideally, you'll have your gutters and downspouts cleaned in mid-fall so that you only need to double check them before winter. If you do encounter clogs or leaking in difficult to reach places, now is a good time to call in the professionals.
Find a Local Gutter Cleaning Service
Water Works: Your sprinkler system should have been winterized in the fall. If you missed this step, get a professional in as soon as possible, so you can avoid frozen pipes or cracks that can ruin the entire system. You should also make sure to disconnect all outside hoses from their spouts and turn off the water.
Find Sprinkler Winterization Services in Your Area
Seal The Deck: If you have a deck, give it a fresh coat of sealerbefore the cold hits to protect it from the harsh winter elements.
Find a Local Deck Sealing Service
Roof Inspection: Have a contractor look for damaged roof shingles. A professional can also assess the integrity of your roof by doing something called an infrared roof inspection. This process uses infrared rays to locate the parts of a roof that are at higher or lower temperatures than the rest of it. These "hot spots" can show the roof inspector exactly where heat is escaping.
Find Roof Inspection Services in Your Area
Weatherproof Windows: If heat is escaping through your windows and the space around them, keeping the rest of your house warm is going to be more difficult and more expensive. You might find installing energy-efficient, double-paned windows will make a noticeable difference in your energy costs and how comfortable your living areas feel. You may not need to install new windows if heat is escaping, though. In some cases, all you need is some caulk or weather stripping to weatherproof the existing windows.
Find Local Window Replacement Contractors or Find a Handyman Contractor in Your Area
Indoors
HVAC Tuning: Now is the time to replace the filter in your furnaceand close any vents in your home that may have been opened for the warm weather. Go ahead and test that your heating system is working properly, too — it's better to find out now if something needs to be fixed before the real cold weather hits.
Find Local Pre-screened Furnace and Heating Repair Contractors
Chimney Cleaning: Chimneys and wood stoves should be cleaned early in the season. If you own a fireplace, this is not optional — it's a matter of safety. When you have your chimney cleaned, have the furnace flue cleaned at the same time. Make sure to test the flue for a tight seal when closed.
Find Chimney and Fireplace Cleaning Professionals in Your Area
Outlet Inspection: Check electrical outlets and switch plates to see if you feel a draft. Add insulation to prevent warm air from escaping these spaces.
Find Local Home Insulation Installers
Stock Up: Make sure you have shovels on hand before the first big snow hits. Plus, it's a good idea to get prepared with a supply of extra water, canned food, flashlights and replacement batteries.
This event is sponsored and brought to you by HomeAdvisor.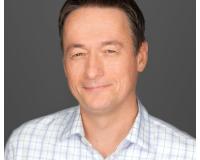 Author:
Jon Wise
Phone:
312-287-8362
Dated:
November 7th 2017
Views:
94
About Jon: Jon P. Wise believes customer service is a priority in building a successful business. He strives to...