Moving In 2018
Thinking about Moving in 2018?
Here are a few things you can do now so you're prepared as we are all hoping for a short, mild winter!
Moving is a HUGE decision, and should be carefully considered as it requires motivation and commitment.
What is your motivation? Review the 'WHY' you will move in the Spring, are you looking for a larger or smaller home? Tired of renting? Relocating to a different neighborhood or state? Looking to be closer to family or a job? Are there any must haves that you could not live without in your new home that your current one is lacking? Thinking about the 'WHY' you will move will help you better focus on the 'WHERE' and 'WHAT' you are looking for in a new home and keep you motivated. Make that list and keep it in sight!
Are you committed? There is a good deal of time and effort required to make a move - being prepared and informed will make sure it happens - Here are some things you can do to get started.
If you are currently renting? - Contact your local Real Estate Attorney to review your lease terms, know what could be involved should you need to move before your lease is up or if you need to extend it for a month or more.
If you will be purchasing a new home and plan on applying for a mortgage, check your credit history now and know your credit score. Reviewing your credit history ahead of time can avoid surprises when you are ready to apply for a loan. If you find any inaccuracies, you will have time to address them.
Shop for a lender to find out what type of loan you may qualify for, there are many types of mortgages and a lender can explain the terms, qualifications, processes and differences - also ask what documentation will be needed should you choose that lender for the loan, asking for this information is free, does not require a credit check, and being informed and organized ahead of time will make the process much smoother when you are ready.
If you have a home to sell before you buy, you can start de-cluttering and working the to-do list over the colder winter months.
De-clutter tips: Organize those closets (people open the doors), if you have open storage space, straighten items and group like items together, same for those kitchen cabinets. If you have items that are seldom used or out of season, you can pack them ahead of time. This is also a good time to donate those items you have outgrown and won't use again.
You may also want to address those items on the never ending to-do list, maybe there is a loose tile in the bathroom, a room that really needs a fresh coat of paint, or carpet that needs to be cleaned or replaced. Working on these items a little at a time over the winter will make a big difference in marketability come Spring, and you can tackle it over a few months instead of all at once.
Wishing you Health, Happiness and Prosperity in the New Year!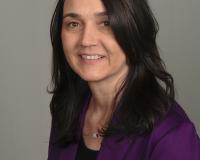 Author:
Janet Porter
Phone:
630-253-9823
Dated:
January 2nd 2018
Views:
267
About Janet: Hello - I am Janet Porter, a Real Estate Broker and Agent in the Chicago Area Suburbs with EXIT Real...