How To Make Your Home More Appealing To Todays Buyer
So you want to sell your home, but aren't sure how to get started or what to focus on. The typical buyer these days is looking for a house that is move-in ready. That means they want it updated, freshly painted, and clean. Today's buyer, on average, is not interested in doing a lot of work to their new home. Understand that there are going to be some regional nuances that will affect buyer opinions, but here are some tips to help you through the process. Here is Part 1 of a 3 part series on how you can maximize your opportunity to sell your home fast. As always, consult your favorite Realtor and have them guide you through the process. Here we go!

Curb appeal. Freshen up that landscaping! Trim overgrown shrubs and trees, put down some fresh mulch (do this a couple weeks before listing to let the odor dissipate), and keep the lawn mowed. Be sure to have any nagging weeds removed or treated. If you have flower beds, get some fresh colorful flowers in there to brighten up the exterior. Really take a look at the front of your house through the eyes of a buyer. Are there large trees blocking the view of your beautiful home from the street? Maybe you have some overgrown shrubs that are blocking light and making certain rooms dark. Removing large trees that may be blocking the front of the home or preventing light to enter into living areas can greatly improve your curb appeal as well as the interior appeal of the home. In addition, a front entrance that can be seen from the street is generally safer than one that is .concealed

Paint. Painting is the highest ROI activity you can do.Remove old wallpaper and paint the walls in a neutral color. Grab a Pottery Barn catalog for color palette ideas, but generally a beige wall with white trim is the look you want. This is where regional and personal preference enters the equation, but consider painting your dark wood trim to a bright white. This is not a partial project, either. If you start painting some of the trim, you must paint it all! Going halfway and painting only a few rooms or only the first level will give a disjointed look to the house, and it will end up taking longer to sell. Take a look at your ceilings as well. Kitchen ceilings tend to take the most abuse with kids rooms a close second. A fresh coat of paint on a ceiling can really brighten up a room.

Ditch the wallpaper. This is really a subset of the painting bullet point, but if you want to sell your home fast, get rid of the wallpaper.

Start Packing. Look, you're planning to move, right? You might as well start packing. This will help de-clutter the home and will be more appealing to the potential buyer. Box up off-season clothes to make your closets look larger. Box up knic knacks and books to make shelves more orderly and appear more spacious. Be sure to leave a few items so that shelves aren't bare. If you can't get items and boxes into storage, choose one room in the house to act as a 'dump room'. The garage or the basement tend to work best for this. If you can pack everything into one room, the rest of the house will present much better.
Come back next week for part 2 when we dive a little deeper into some of the things you can do to update your home to make it more appealing to today's buyer.
Brian Kwilosz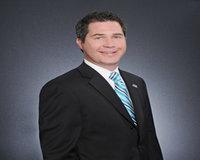 Author:
Brian Kwilosz
Phone:
630-701-0397
Dated:
October 25th 2016
Views:
1,695
About Brian: Brian Kwilosz has been a resident of the Chicagoland area for over 20 years. After graduating from G...