Buying A Home May Be More Affordable Than You Think
Everything seems to be on the rise these days in the world of real estate: home prices, mortgage interest rates, even the number of buyers competing with you for the properties that you've set your heart on.
Despite all that, it's still more affordable to buy a home than to rent one in 66% of U.S. counties, according to a recent report from ATTOM Data Solutions, a real estate data firm that's the parent company of RealtyTrac.
The report compared monthly rents of three-bedroom apartments to monthly payments, including mortgages, property taxes, and insurance, on median-priced abodes in 540 counties that had 900 home sales or more in 2016. ATTOM assessed affordability by looking at 2017 rent estimates from the U.S. Department of Housing and Urban Development, wage data from the U.S. Bureau of Labor Statistics, and public record sales deed data.
Related Articles
"It feels like buying a home is getting tougher and tougher from an affordability standpoint," says ATTOM Senior Vice President Daren Blomquist. "But the low interest rates have really helped."
Don't expect that to help much in the future, though—interest rates are on the rise.
"Even a fairly slight increase in mortgage rates could flip the equation and make it more affordable to rent than to buy," Blomquist says.
Until those rates rise even higher, it's more affordable to buy than rent in about two-thirds of the country, including Cook County, IL, which includes Chicago; Maricopa County, AZ, which includes Phoenix; Clark County, NV, which includes Las Vegas; and Philadelphia County, PA, which, of course, includes Philadelphia.
"There are certain markets within Cook County where you are going to see very unaffordable home prices," Blomquist says. "The farther you get out from the lake, you do find urban and suburban markets that are relatively affordable for buying."
But the big surprise on the list is that buying is more affordable than renting in Florida's Miami-Dade County, home to luxury beachfront condos.
"When you think of Miami, you think of South Beach and Miami Beach and the high-priced properties there," Blomquist says. "But you go a little bit inland in Miami-Dade County, and there are actually a lot more reasonably priced homes."
And it's often easier for folks to buy single-family homes than condos, says local Realtor® Jamey Prezzi of Keller Williams in Miami Beach. That's because buyers are often required to put at least 20% down on condos, many of which are in buildings that aren't eligible for Federal Housing Administration–insured loans that allow lower down payments.
But that doesn't mean it's cheap to rent in Miami. In fact, rising rents are spurring more of her clients to become homeowners, Prezzi says.
Rents are going up faster than home prices in about 27% of markets, according to the report.
But in some high-priced counties, it actually doesn't make financial sense to buy a home. For example, it's more affordable to rent in Los Angeles, Santa Clara (Silicon Valley), and San Diego counties in California; Kings (Brooklyn) and Queens counties in New York; and Washington's King County, which includes Seattle.
It's also better to rent in Texas' Harris County, which includes Houston. However, the Houston market is still reasonably priced for buyers.
Renting a three-bedroom home in Houston takes about 27% of residents' average income, according to the report. Meanwhile, it requires 29% of wages to buy.
"It's absolutely affordable to buy in the county," says Houston Realtor Greg Nino of Re/Max Compass.
"If you're here for one or two years, you should rent," he says. "But if you're going to be living in the home for five-plus years, you should definitely purchase. Depending on the neighborhood, your appreciation level could be fantastic."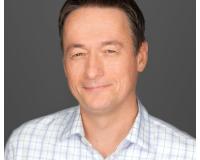 Author:
Jon Wise
Phone:
312-287-8362
Dated:
January 29th 2018
Views:
110
About Jon: Jon P. Wise believes customer service is a priority in building a successful business. He strives to...