20 Home Improvements That Increase Home Value
20 Home Improvements That Can Increase Home Value
Many home improvements add value to your home, and that is not as hard to realize as they may seem. Instead of hiring a designer to make your home more modern, try to find inspiration and ideas yourself. Home magazines, remodeling TV shows, books, and websites have an overload of wonderful DIY ideas you can implement into your style.
Instead of taking on some major and time-consuming projects, try tackling some of these simpler ones. With a little effort, goodwill, and some help from family and friends, the value of your home will increase significantly, and you can confidently put it on the market.
1. Add Insulation
Proper insulation is one of the most important things for buyers, and it will definitely increase home value. Apart from maintaining comfortable indoor temperatures, it also helps prevent roof and wall damages, such as leaks and mold.
2. Plant Some Trees
Keep your yard from looking dull by planting some trees. Trees look great, they provide shade, and if placed strategically they can even help you cut down the cooling cost during the summer and reduce the surrounding temperature. Your home's curb appeal will surely improve and with it the value of your home.
3. Landscape with Style
Good landscaping design is sure to bring value to your home. If you don't have the time for gardening, opt for low-maintenance shrubs and other colorful plants to add curb appeal. Beautifully maintained yard and front lawn are sure to attract attention, so try to keep your yard clear of junk and the lawn neat and trimmed.
4. Add a Water Filtration System
A water filtration system in your kitchen is a small, inexpensive addition that will appeal to many home buyers. There's no need to buy any more bottled water if you have a filtration system to purify the water for you. Small luxuries such as this one don't go unnoticed by the buyers.
5. Get Rid of Old Carpet
Apart from looking worn out, old carpets might also be hiding contaminants and allergens which cause bad air quality in your home. Think about testing your indoor air quality by calling a professional, and make sure to get rid of all the carpets.
Tile flooring or laminated floors are environmentally-friendly and natural, and therefore always a better solution. By replacing your old carpets with a hard surface floor, your home will be easier to clean, it will not hold odors, and it will be more appealing to potential buyers.
6. Get Rid of the Popcorn Ceiling
It is no secret that homes with popcorn ceilings are outdated. A simple step to increase the value of your home is to get rid of popcorn ceiling fast. It is a task you could do yourself, but since it is possible that it contains asbestos, have a professional test it for you first. If you are good to go, the project is as simple as buying a solution to soften the texture and scraping the popcorn away.
7. Update Your Bathroom

Remodeling your bathroom is a great way to add more value to your home, but if a full rebuild is not within your budget, there are many small changes you can make that will freshen up your bathroom. You can replace the dated wallpaper, old lighting, add some fancy cupboard knobs or change the faucet and shower heads.
8. Add Energy-Efficient Fixtures
Energy-efficient appliances can not only lower the bills, but it can add value to your home as well. A ceiling fan can add to the decor and at the same time provide light and a soft breeze during the summer. By installing a ceiling fan or replacing an outdated one, you won't need to use the expensive air conditioning that much, and it will look great.
9. Update Your Kitchen

A kitchen update can do wonders for the value of your home. If your sinks and appliances are very old and outdated, look into replacing them first. Next, if your cabinets need an update, you can always give them a new look by adding a new varnish or paint layer and swapping those old handles for modern ones.
10. Keep up with the Maintenance
Maintain your house regularly and look out for small things that need to be repaired or replaced, to avoid further damage. For example, a leak spot on the ceiling can cause great damage to your roof if not taken care of immediately. If your home is up for sale, a sign of poor maintenance will make the home seekers wonder what else is wrong with the house.
11. Repaint Your Home

A simple and cost-effective way to improve your home and increase its value is a new paint job. Rooms that are freshly painted will look clean and up to date. If your home is up for sale, the best thing to do is to choose neutral colors. You can hire a professional to do the painting for you, or you can get some paints, brushes, and rollers and do it yourself.
12. Make Your Home Appear More Spacious
The bigger the square footage, the bigger the value. However, if you have a smaller home, there are some visual tricks to make it appear bigger. Rooms can be made to seem bigger by moving furniture around or by replacing heavy closed draperies with blinds or shutters which will let in more light.
Another great trick is to add a single large mirror in a room which will visually double the space. Clutter is another culprit that makes a room feel smaller than it actually is. Try to store your clutter out of sight or add some attractive shelves to an underused space and keep your things organized.
13. Upgrade Your Water Heater
An old water heater can be a turn off for some home buyers. You can find water heaters that come with a tankless model. They are more efficient as they only heat up the water that you need as you need it, and will certainly leave a great impression on the buyers.
14. Update Your Appliances
Today, most homebuyers are looking at energy-efficiency. Appliances with an Energy Star label use 10 to 50 percent less energy and water than other conventional appliances. New models look great, and many are stainless steel which is a bonus. If you do not have the budget for new, modern appliances, at least opt for upgrading your lighting to Energy Star one.
15. Have a Welcoming Entrance
The front door and porch are one of the first things that will be noticed as buyers make their way to your home. An old worn out front door can be replaced with a new and stronger one, or simply repainted with a new inviting color that stands out.
16. Add Storage Space
One of the top wanted things on the list of many homebuyers is enough storage space. By adding closets or a custom-shelving system in the existing closet, you are bound to impress.
The wardrobe closet in the bedroom is essential to keep clothes well organized, having enough hanging space and shelves. Another area that should not be overlooked is the garage where a good shelving system can really add some value.
17. Update Your Fixtures
Fixtures in your home include curtain rods, light fixtures, doorknobs, switch plates, outlet covers, etc. Make sure that these are updated throughout your home because sometimes the devil is in the details. Outlets covers and switch plates, for example, look more attractive when made from metal. These changes are easy to do yourself and do not cost that much, just make sure you choose colors that appeal to a larger crowd.
18. Refresh the Exterior
If you are not going to repaint the exterior of your home, at least give it a good wash with a power washer. Your home will "sparkle" again and while you're at it, make sure to give the driveway and patio a wash as well.
19. Add Some Final Touches
When your home is finally on the market, it is vital to keep a tidy and clean house, as an untidy home can give the impression of low maintenance overall. Add some homey touches like flowers, cookies, music that will instantly make the potential buyers feel at home.
Decorations are important, but keep in mind that sometimes less is more. Your home should look organized with nothing laying around. It lets the buyers know there is enough space for all their stuff and it should leave them with a welcoming feeling.
Any remodel, renovation or home improvement should start with the basics. If you are putting your house up for sale, and want to make it look as appealing as possible, start with something simple, such as maintenance and repairs, paint job, and cleaning your indoors as well as outdoors. This will increase its value from the start and make it look fresh and new.
After you've covered those, you can move on to the kitchen, bathroom, landscaping, or whatever else your budget allows you. Increasing the value of your home is nothing complicated, and you can do it yourself in no time.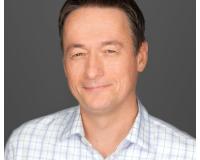 Author:
Jon Wise
Phone:
312-287-8362
Dated:
November 8th 2018
Views:
141
About Jon: Jon P. Wise believes customer service is a priority in building a successful business. He strives to...