Home Maintenance Blog 3
It's that time again for another blog about home maintenance. I was sitting around the house thinking what I could write about this week and it started to sink in that summer is coming to an end. I know, I don't want to believe it either 😔. With Fall coming around the corner it is a great time to start prepping your home for the winter months to make sure everything is in tip top shape and you will have no issues through the winter. Below are 7 things that you should do before winter hits.
1. Have your furnace checked up
This is better to do earlier than later. Once the first cold weather hits and your furnace is not operating properly, chances are there are many people experiencing the same thing. Which means when you call your local HVAC company to come and check out your furnace, you will have to pay more for them to come out quick or you will have to wait as they will be booked with other people calling for the same reason. Also, in the fall there are many coupons available to get discounts on your fall checkup of your furnace. You should also stock up on your furnace filters so you can replace them once per month.
2. Fireplace check up
This is very important if you use your fireplace in your home. A fire place that is not properly cleaned can be a huge safety issue. Oil, soot and debris inside your chimney creates significant hazards including carbon monoxide poisoning and chimney fires. Fortunately, these dangers can easily be avoided by routine maintenance and inspection. You can also help keep your fireplace clean by burning a creosote sweeping log (like pictured below) every so often.
3. Hose Bib / Spigot
Make sure you turn off the water supply to hose spigot then turn on so excess water drains out. If the water line is exposed to elements (located in crawl or bath house) then make sure you wrap your pipes in insulation. If you forget to drain your hose bib it can cause your water pipes to freeze and burst.

4. Check / Inspect your windows
Make sure windows close easily, caulking is in place (for older windows put your storm windows up and take screens down) and see if weather stripping needs to be in place. Older windows also may need window film (3M makes one).
5. Check / Inspect all doors
Check for Old caulk and weather stripping that may need to be replaced.

6. Fall "yard" Fertilizing
Fall fertilizing will support root durability before the winter / snow arrives.

7. Roof / Gutters
Check gutters for leaves and debris. Also check if they are loose (nails that are attached at fascia). Check roof for vents that may let rodents and vermin in, after all, they are looking for a warm area for winter.

I hope this helps you prepare for winter before it comes and your home has no issues during the cold weather!
If you would like a certain topic discussed on this blog, please email me at nickmiller.exit@gmail.com and I would be glad to write a detailed blog that you are interested in reading about for home maintenance.
#NickMillerEXIT #EXITRealEstatePartners #House #HomeMaintenance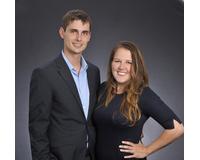 Author:
Nick Miller
Phone:
331-645-5443
Dated:
August 31st 2018
Views:
308
About Nick: ...