Home Maintenance Advice Blog 2
The Often Overlooked Fire Hazard

Do you remember when the last time that you checked and cleaned your dryer vent for lint build up? Dryer vents should be inspected and cleaned at least one time per year. If you have a large family and use your dryer more frequently it may be necessary to clean it more often.
Why do you need to clean your dryer vent? Dryer vents accumulate highly flammable lint, and failure to clean out lint is the leading cause of dryer fires.
See the National Fire and Protection Agency Statistics below:
In 2010-2014, U.S. fire departments responded to an estimated average of 15,970 home structure fires involving clothes dryers or washing machines each year.

These fires caused annual averages of 13 civilian deaths, 444 civilian injuries, and $238 million in direct property damage.

The vast majority of fires (92%) involved clothes dryers.
If you are looking to take on this task yourself they're a few things that you need to pay attention to:
Tackle removing the lint from the dryer vent. You can use a flexible dryer vent brush to remove and clean the entire dryer vent to where it exits the exterior of your home.

Clean the lint filter and also after the filter is removed clean all left over lint that did not get trapped in the filter.

You will also want to look at the back of the dryer and remove all the lint on the floor and any on the back of the dryer itself since that is where the air is drawed into the machine.

Visually inspect the exterior of the vent as it can get clogged with animal nests.
Below are a few tools that can help you do this on your own. If you do not want to tackle this on your own you can hire a pro to come and clean your dryer vent.
Click on the link below to view these products on Amazon:
Need a recommendation for a professional to come and clean your dryer vent and dryer? Send an email to nickmiller.exit@gmail.com and I will be glad to let you know someone in your area that will come do a great job for a reasonable price.
#NickMillerEXIT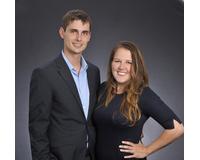 Author:
Nick Miller
Phone:
331-645-5443
Dated:
July 19th 2018
Views:
183
About Nick: ...