Home Maintenance Advice Blog 1
Do you have ants in your home?
Save money and read this before you call a Pest Control Company!

I recently found a huge trail of ants in my home and I have been hearing from a lot of my clients, family and friends talking about them finding a large number of ants in their homes as well. I am not sure if something changed this summer or I just didn't hear about it as much in the past but I have found a great solution instead of calling a pest control company out to your home and paying a lot of money to get rid of the pesky ants. There is also no chemicals sprayed throughout your home with these ant bait traps! We used them on the 100's of ants we found under our shoe tray by our front door and they were gone that day. We then vacuumed the space and we have not seen ants back in the home in that location since. It has been well over a month since we had them in our home.
I recommend having a few on hand since you never know when you will find those annoying ants making a trail through your home. Lay down a Terro Ant Bait Trap and they take the poison back to their nest and it kills off the ants at the source, their colony.
I've included a link to make it easy to find.
Click Below to view on Amazon:
$4.69
Hope these help you if you are having a ant problem in your home!
Also, it is good to try to see where the ants are getting in and seal up any cracks that you find on the exterior to prevent them in the future.
Stay tuned for more Home Maintenance Tips on my upcoming Blogs!

#NickMillerEXIT
#EXITRealEstatePartners
#AntProblem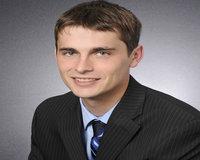 Author:
Nick Miller
Phone:
331-645-5443
Dated:
July 10th 2018
Views:
204
About Nick: ...